Gordian Quest: Deluxe Bundle v1.3.7 + Bonus OST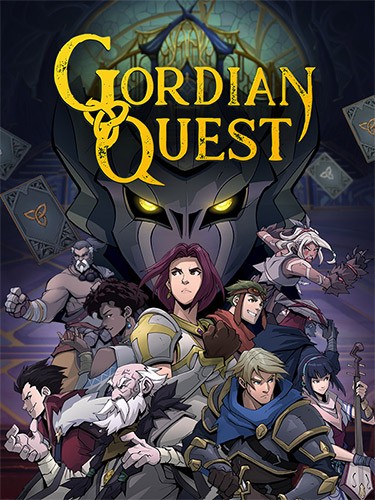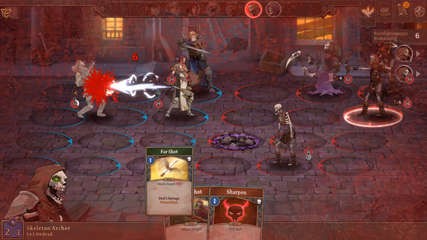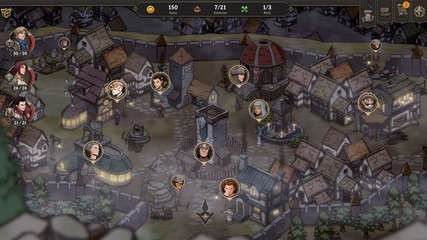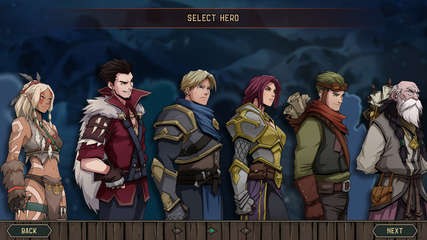 Release Date: June 23, 2022
Genres/Tags: RPG, Deck-building, Side, Top-down, 2D, Turn-based
Developer: Mixed Realms, Swag Soft Holdings
Publisher: Mixed Realms, Coconut Island
Platform: PC [Repack]
Engine: Unity
Steam User Rating: 90% of user reviews are positive (based on 4,548 reviews)

Interface Language: English, Russian, Simplified Chinese, Traditional Chinese, Spanish - Spain, French, German, Japanese, Portuguese - Brazil, Polish, Korean, Italian
Audio Language: English
Crack: GOG DRM-free

Minimum requirements:
Operating System: Windows 7 x64 or higher
Processor: 2.0 Ghz
RAM: 2 GB RAM
Video Card: 1Gb Video Memory
DirectX: 9.0c
HDD Space: 3.2 GB

Game Features


Campaign Mode - Venture through 4 Acts, taking you from the troubled lands of Westmire to the enigmatic Sky Imperium, in an epic journey to save the land of Wrendia.
Realm Mode - A frenetic and fast-paced roguelite mode. Challenge an ever-changing version of the game with unpredictable threats and rewards. Complete 5 realms, or take on an endless challenge to see how far you can go.
Adventure Mode - An end-game mode where you can explore procedurally generated areas or take on solo challenges.
Skirmish Mode - A 1v1 mode were you pit your party of three against a friend.
Ten heroes - Each with their own unique class, skills, and playstyle to form a party of three and bring to adventure. Play as the Swordhand, Cleric, Ranger, Scoundrel, Spellbinder, Druid, Bard, Warlock, Golemancer, or the Monk.
Hundreds of skills - The heroes have a combined total of close to 800 passive and active skills that can be deployed during turn-based battles, allowing players to discover and formulate their favorite combos.
Train and equip heroes - Heroes can be upgraded, trained and equipped with a large selection of weapons, armor and enchanted trinkets to enhance their abilities.
High replayability - Procedurally generated maps and dungeons and randomized hero skills make each playthrough different from the last.
Various difficulty levels - Take on hardcore mode for a teeth-gritting permadeath experience, or play more casually where death is only a setback.
Loot galore - Gather items and relics throughout your journey to boost your heroes' abilities. In the future, you will also encounter mysterious items that can bless your heroes but also cripple them with a curse at the same time.
Carryover rewards and progression system - Get rewarded the more you play through an Artifacts system that can benefit Realm Mode, Campaigns, or Adventure Mode.
Decisions to make - Shape the course of your adventure with critical decisions and dice rolls.