Lady in Tomb, Repack Size: 10.1 GB
Windows 10 is required for this game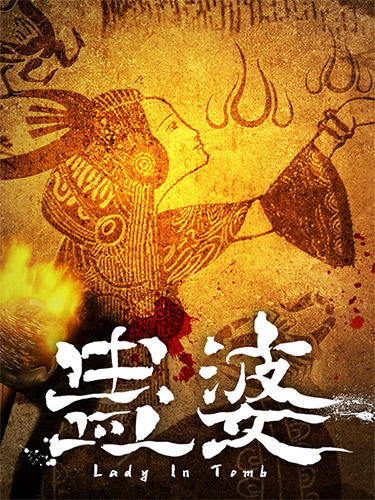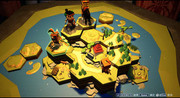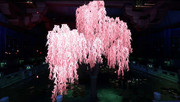 Release Date: July 21, 2021
Genres/Tags: Action, Puzzle solving, Third-person, Shooter, 3D
Developer: Magyu Studio
Publisher: LightOn Game
Platform: PC [Repack]
Engine: Unreal Engine 4
Steam User Rating: 88% of user reviews are positive (based on 84 reviews)

Interface Language: English, Simplified Chinese
Audio Language: Simplified Chinese
Crack: built-in (TiNYiSO)

Minimum requirements:
Operating System: Windows 10 (x64)
Processor: Intel Core i5 4460/AMD FX-6300/R3 1300X or equivalent
RAM: 8 GB
Video Card: NVIDIA GeForce GTX 960 / AMD Radeon R7 270X or equivalent
DirectX: 11
HDD Space: 16.8 GB

Description:

Story Background Settings
In the ancient time, the southeast of China border.
Numerous evil beings lived in the deep of mountains, and sought for chances to take lives.
To fight against the evil being, a secret clan was born.
People from the clan worshipped insects.
Which help to create instruments to dispel evil beings.
In each generation, a girl from the clan would swallow a special insect.
The insect was raised as Gu which costs the girl's life in order to activate the power to channel spirits.
The duty of the girl was to protect the her clan people.
Gu Lady, that's the title granted for the chosen girls.
From the Book of Miao Elders.

Protagonist's Story:
My name is Gu Jiuxun. I've lived for 5844 days. All those days were just the preparation for today.
In our village, people believed that three Hun and seven Po made a person complete. If one had been invaded by Evil Gu, he would gradually lose all the seven Po and became a horrible Spirit Loser. Once all seven Po had been consumed, a new Malicious Ghost was born. And it meant new disasters. Luckily, Gu Ladies, including mom, had ways to purify the poor souls.

My mom, Wang Anru, was the last Gu Lady in the village. But she was missing ten years ago all of a sudden. For the past ten years, villagers lived without the protection of Gu Lady. On the land, people suffered a lot from plague and ghosts.

My sister Gu Jiuyue and I never stopped missing mom. From when I could remember things, villagers always looked at us with a mixed emotion. It was anger, fear, pity and hatred… until today, my birthday, my 16th birthday.

I would take the place my mother had left for me… I would become the new Gu Lady… to protect… yes, protect, these, villagers.
Everything required for the ritual had been well prepared long time ago, but no one had expected Viper Gu, one of the Spirit Channeling Gu materials, played dead and sought a chance to escape from the ritual. To help me catch it, Jiuyue rashly headed to General's Grave, the forbidden site of the clan.

There was no time for me and grandpa Wang Shengli to think carefully. We just followed Jiuyue to enter the General's Grave and watched something really, really horrible. A giant insect leg quickly stretched out and pulled Jiuyue into the Grave!
Oh my! Sister… Jiuyue!!!

No! If misfortunes must happen, I'd like to take it myself without getting you involved!
Grandpa worried about Jiuyue so much, he rushed into the grave. Though he was once the hunter leader in the clan, a trap triggered once he entered the grave.

Grandpa, Jiuyue. Hold on! I'll get you out! I'll save everyone! Because, because I'm the fated -
Gu Lady!

Gameplay incorporates strong Chinese Elements:

Terror game with classic over-the-shoulder third-person shooter gameplay. Defeat enemies in a complex ancient grave. Meanwhile, the responsibility to solve puzzles and save your sister is counting on you alone! But who is the owner of the grave? Could you find out his real identity? A history buried for thousands of years will reveal.

The Combination & Collision of 3 Viewpoints: Gu techniques from traditional Chinese culture, modern medicine and quantum mechanics will reveal the secrets of Hun and Po, the soul, from different aspects.

3 Types of Traditional Chinese Culture: Han Culture, Miao Culture and Han Grave System. All game scenes and items are based on the culture of Han Dynasty. The grave design is a rework on the real Han Dynasty grave system. In the game, you can find lacquerwares, bronze mirrors, circular fans and other typical instruments of Han Dynasty. Also, the batik of Miao People can be found. Let's see the beauty of Chinese culture.

3 Storylines: The obvious adventure plot, the hidden story behind all and the ancient story of the grave owner. The three storylines together build a complete background of Gu Lady.

Game Features


Scene of Over 1000 Squre Meters: Well-designed routes and differences of height for maze challengers!
100+ Rooms, 50+ Puzzles, 100+ Unique Items: Puzzles are designed based on traditional Chinese culture. Do you have enough knowledge to solve them allIf you love puzzle games,you won't miss this game.
127 Character Movements: Bring you a fluent and smooth gaming experience.
5 Types of Monsters: Gu is from the culture of Miao People. In our game, Spirit Losers are horrible enemies who have been parasitized by Gu. And each of them has a unique movement pattern which will bring a lot of troubles to Jiuxun.
4 Bosses: Well, use your brain to defeat them.
4 Original Weapons: There are four types of weapons and six types of bullets which are based on the insects which can commonly be seen in Sichuan Province, China. Jiuxun has the ability to use insect body parts to make powerful weapons so to fight against her enemies.
Resource Shortage Fear: You'll always have a shortage in bullets and the backpack capacity is far from enough. What's your next step Can you come over the crisis again
4 Endings:Make your choice and embrace the ending you are moving forward to.
[b]10 Hours Game Length: Rich game content can give you a fresh gaming experience. There's nothing pulling the game progress back.
5 NPCs of Distinctive Personalities: Sister - Gu Jiuyue, Grandfather – Wang Shengli, Grave Robber - Hu Nian, Scientist - Miao Mo and... Wait, is there someone hiding Friend or enemy, you'll see.
10+ Original Game Music: Terrible HorribleEasy Warm Sad Helpless Humorous You'll sense the emotions from the music!
80+ CG: Now you have a story to read, a Chinese Version Laura Grawford--- Gu Jiuxun's adventure.
12 Collections: Chinese national treasures dated back before Han Dynasty are hidden in the game as collective items. Four-goat Square Zun, Galloping Horse Treading on a Flying Swallow, Jade Burial Suit... how charming they are What are the stories behind You'll find out.
50 Achievements: For hard core players!