Layers of Fear: Deluxe Edition v1.2.1 + Bonus Content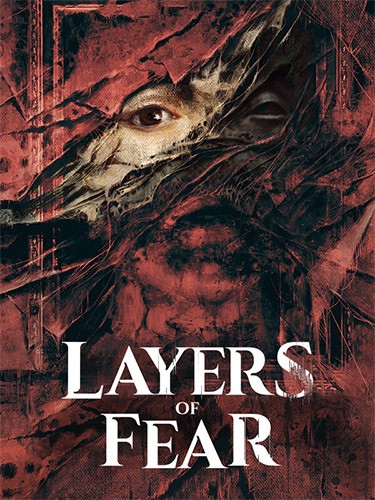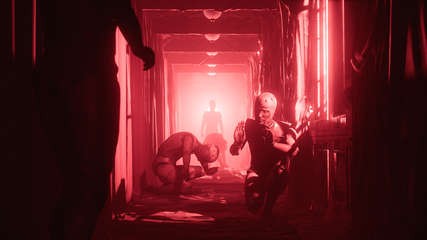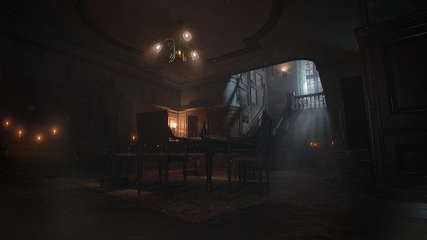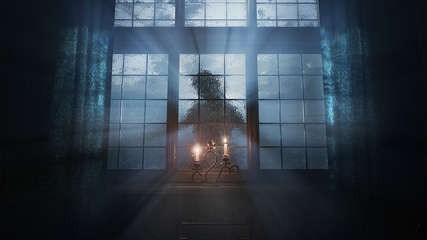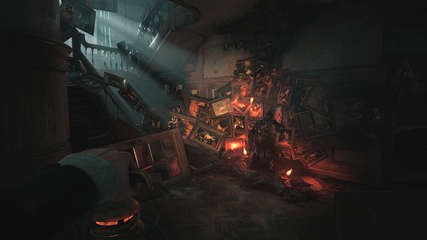 Release Date: June 15, 2023
Genres/Tags: Exploration, First-person, 3D, Horror
Developer: Bloober Team, Anshar Studios
Publisher: Bloober Team
Platform: PC [Repack]
Engine: Unreal Engine 5
Steam User Rating: 80% of user reviews are positive (based on 91 reviews)

Interface Language: English, French, Italian, German, Spanish - Spain, Simplified Chinese, Japanese, Korean, Polish, Russian, Turkish, Ukrainian, Portuguese - Brazil
Audio Language: English
Crack: built-in (CODEX-RUNE)

Minimum requirements:
Operating System: Win 10 with support for DirectX 12 Agility SDK
Processor: Intel Core i5 4690/ AMD Ryzen 3 1200
RAM: 8 GB
Video Card: Nvidia GTX 1060 3GB/ AMD RX 580 4GB
DirectX: 12
HDD Space: up to 17.8 GB

Layers of Fear: Create Your Magnum Opus
"The one precious thing you ever truly desired… FINISH IT."

Explore a Victorian mansion covered in artwork as The Painter, whose sanity crumbles and cracks just like old oil paint on canvas. Trawl through the ever-changing house to find the supplies needed for your greatest masterpiece, all while trying to outrun your past.

Inheritance DLC: Face Your Past
"I was once told insanity runs in my family… It's time to make it stop."

Told from the perspective of The Painter's Daughter, you come seeking answers. What secrets does this homestead hold? Will you ever truly understand the madness that bestowed your father? Can you ever forgive him? The house may hold everything you need to know... if you can face reliving your past.

The Final Note DLC: Delve Even Deeper
A brand new DLC which aims to shed more light on The Painter, his muse and the family's backstory, The Final Note is told from the perspective of The Painter's Wife. This additional narrative may change how you see the characters of the first game, as well as their actions.

Layers of Fear 2: Hit Your Marks
"Time waits for no one, actor. Do not waste ours."

You are the lead actor in a production being filmed aboard an ocean liner, but all is not what it seems. Explore the ship and discover why you were perfect for The Director's (voiced by Tony Todd) latest film. You awake and are told one simple command "Act." But will you?

The Lighthouse Chapter: Link the Layers
Enter a lone and ghastly lighthouse as the newest protagonist, The Writer, and discover a never-before-told tale which will tie the entire series together. What awaits you there? You'll just have to find out.

Game Features


Explore unsettling environments and solve strange puzzles to unveil the narrative at the heart of this first-person psychological horror experience.
Three different stories of craft-obsessed protagonists (The Painter, The Actor and The Writer) which are interwoven to create a truly immersive experience and gripping storyline.
Everything in the Layers of Fear series, including all DLCs, so you can find the answers you want.
New brand-new core mechanics that will be introduced to Layers of Fear and its sequel, as well as additional features, so all the chapters and stories will blend seamlessly.
Rebuilt from the ground up in Unreal Engine 5, Layers of Fear supports Ray Tracing, HDR and 4K resolution to make the visuals as realistic as possible.
The new Lumen system offers the most immersive and visceral horror experience.
A hauntingly beautiful soundtrack by the highly acclaimed and award-winning composer, Arek Reikowski. He has composed a hypnotic score that adds an extra layer of tension to the game and will leave you on the edge of your seat.