Sacred 2: Gold Edition v2.65.2 Build 1837 + Elite Textures + Essential Mods + Bonus Content, Repack Size: 17.8 GB / CZ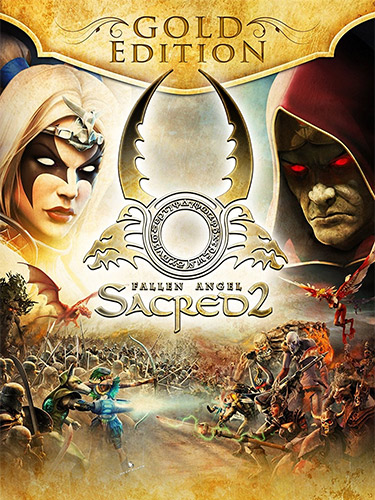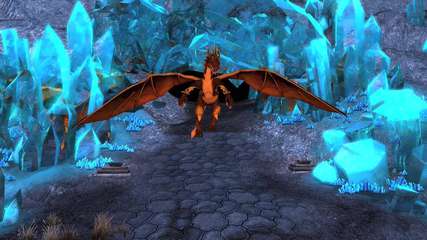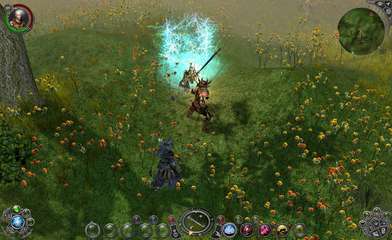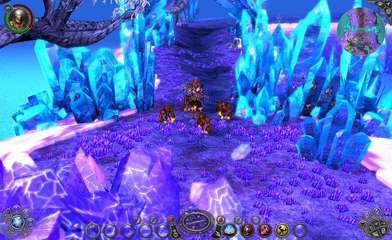 Release Date: December 22, 2012
Genres/Tags: Action, RPG, Third-person, 3D
Developer: Studio II
Publisher: THQ Nordic
Platform: PC [Repack]
Engine: in-house
Steam User Rating: 76% of user reviews are positive (based on 1,897 reviews)


Interface Language: English, French, Italian, German, Spanish - Spain, Russian, Czech, Polish
Audio Language: English, German, Russian, French, Italian (partial), Spanish (partial)
Crack: Christsnatcher

Minimum requirements:
Operating System: Windows XP SP3/Vista SP1/7/8/10 (minimum Vista required for installing this repack)
Processor: 2.4 GHz CPU
RAM: 1 GB (2 GB required during installation)
Video Card: Graphics card 256 MB VRAM, DirectX 9.0c compatible, with Pixel Shader 2.0 support
DirectX: 9.0c
HDD Space: up to 19.4 GB

Sacred 2 Fallen Angel:
Poised on the brink of destruction and threatened by overwhelming chaos, a mysterious energy source is spreading across the world of Ancaria. Leaving mutation and terror in its wake, this living energy has become the razors edge on which all else is balanced. The powers of Light and Shadow are destined to collide in an ill fated battle that could tear apart the fabric of life itself.

Sacred 2 Ice & Blood:
Expanding the world of Ancaria, Ice & Blood features two new regions, a new playable character and tons of new items, enemy's, weapons and missions.

Game Features


An immense, seamless fantasy world with gorgeous and detailed dungeons
The light and shadow campaign allows you do be a hero or a destroyer
Configure and develop one of seven characters
Collect thousands of weapons and pieces of armour
Call your carrier imp whenever you want and let him carry your treasures
Charge into battle on your mount
More than 500 Quests are waiting for you


Included Mods

Elite Textures (Trimmed)

Technically, this is not a mod, but an official add-on, but can be installed as a mod with JSGME. Don't forget to enable the last quality setting in graphics option.

Back when original Sacred 2 Fallen Angel was released, a set of high-resolution textures was separately sold, dubbed "Elite Textures". It added extra detail to many items, NPCs, monsters, landscapes, architecture and misc. objects in the game. It also added, sometimes unbearable, lags in crowded places, like cities.

The mechanics of said lags is as follows: when "Default" texture option is on, the RAM cache assigned to the game is 210MB by default, when "Elite" texture option is on the RAM cache assigned is 420MB maximum. Yet every large town contains enough units, using hi-res textures from the package, that actual RAM usage shoot up to 465MB. The game's memory manager start returning it to the limit value, it overflows again, the memory manager optimizes it again, ad infinitum. All this causes constant heavy HDD I/O load, causing incessant lags.

An attempt has been made to remedy that situation - hi-res normal maps(the true reason behind the problem) have been selectively cut out. Judging by the feedback, the outcome was positive.

Community Patch v1.60

The Community Patch is the attempt of the Sacred fandom to correct as many bugs as possible that were left after Ascaron stopped development of Sacred 2. The mod also restores a large amount of unfinished/unimplemented content (enemies, items, quests, spell fx) and furthermore attempts to optimize the game code to allow for fewer crashes and freezes, and generally better performance.

The Patch has been ongoing for 10 years so the full change log is massive:

CP is a REQUIREMENT for Enhanced Edition v3.1, and must be enabled PRIOR the EE in JSGME.

Sacred 2 Enhanced Edition v3.1 by Flix

Sacred 2 Enhanced Edition (S2EE) is the continuation of my work on older mods such as the Community Patch, of which S2EE is meant to be the successor. It is built on top of the Community Patch 1.60 so it requires that to be installed first.

S2EE contains hundreds of bugfixes, as well as numerous gameplay enhancements such as redesigned balance, quality-of-life improvements, and cosmetic changes. Enemies are more challenging, quests are more rewarding, and items are more varied, unique, and useful.

This mod also features AI-Upscaled Textures that will work if the Elite Textures are installed. These all-new HD textures will be used for the DLC and expansion content which never received any official elite textures.

Purist Fixpack v1.2

The Purist Fixpack (PFP) is designed to be the most comprehensive bugfix patch for Sacred 2, as well as being the most strict project in terms of not making subjective changes or adding any fan-made content.

Unlike CP this one is tested only with English installation, support for other languages is not guaranteed.

Also, it CAN'T be used with CP and/or EE mods. But it will work with Elite Textures.