Tour de France 2021, Repack Size: 16.2 GB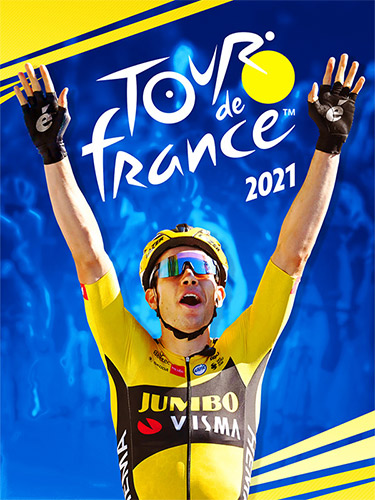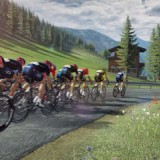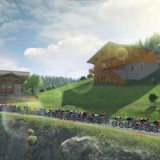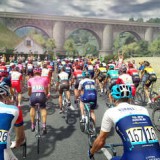 Release Date: June 3, 2021
Genres/Tags: Racing, Sports, First-person/Third-person, 3D, Bicycles
Developer: Cyanide Studio
Publisher: Nacon
Platform: PC [Repack]
Engine: in-house
Steam User Rating: not enough reviews.

Interface Language: English, French, Italian, German, Spanish - Spain, Danish, Dutch
Audio Language: English, French
Crack: built-in (CODEX)

Minimum requirements:
Operating System: Windows 7 (x64)
Processor: Intel Core i5-3470 | AMD FX-6300
RAM: 4 GB
Video Card: Nvidia GeForce GTX 650, 1 GB | AMD Radeon HD 5770, 1 GB
DirectX: 9.0c
HDD Space: up to 24.8 GB (up to 77.3 GB during installation)
Additional Note: Tour de France 2021 requires a controller in order to play. Playing with a keyboard and mouse isn't supported

Description:

Win the yellow jersey with the official game of the Tour de France 2021. All 21 stages and the biggest Classics are included. Experience a new objective system, a redesigned My Tour mode and other new features!

Play as your own rider or manage your team
In Pro Team mode you lead a team that must prove itself to reach the top of the Pro Cycling team rankings. Your team starts at the bottom, but you may be invited to take part in the major races if the organisers see that your results are good enough.
You can create and gradually level up your own rider in Pro Leader mode as you strive to become the next cycling legend to compete with the likes of Primoz Roglic, Tedej Pogacar and others. You can choose from four different profiles: climber, sprinter, puncher and versatile. Your choice will be crucial if your aim is to win a Grand Tour or be a specialist in the Classics!

Create your own Tour
My Tour mode has been redesigned to offer you more freedom. With the new interface it is now easier to customise your "My Tour" (rest days, stages, teams). You can now choose the list of participating teams and national teams. Choose from 89 stages to create your race.

Revamped objectives
Before the start of each stage, you can now set the objective for each rider thanks to a new "Select Rider" page, which includes all the information you need to make a choice (ranking, role, race-day condition). Your choice obviously influences the behaviour and decisions of riders during the race. This role can be changed at any time via Team Comm.

A new recovery mechanic
Our aim is to offer better visibility of change in condition and to give more importance to riders that recover well in the Grand Tours.
Recovery between stages and races is crucial for the success of your riders. In Tour de France 2021, we have developed a recovery profile based on the recovery rating. The lower the rating, the more the recovery profile penalises the race-day condition.
In addition, condition bonuses can be earned by a rider by completing objectives. For example, a Tour favourite can earn a bonus to race-day condition if he takes the yellow jersey while winning a stage. On the other hand, a baroudeur will earn a bonus simply by winning a stage. These bonuses can lead to a completely new condition state – "State of Grace" – which is a level higher than all current states.

Miscellaneous
The way wind works has been modified. Areas with low probability of wind are no longer announced so that your sports director will announce it during the race if wind is indeed present.
The editor has been updated to improve ergonomics and to include new features. You can now select the list of teams taking part in each race as well as the starting riders. The number of customised databases you can create has been increased from one to three.

Game Features


All 21 stages of the 2021 route faithfully reproduced
A redesigned My Tour mode with more customisation options
More realistic peloton behaviour
Revamped objective system
A new recovery mechanic
Official brands (Lazer, Specialized, Vision, Rudy project, Corima, HJC, Canyon, POC, Merida)
Updated database (riders, ratings)
Unofficial races: 3 Days in Provence, Breizh Cup, Euro Tour, Open Tour, World Championships, Giro di Como
To further deepen the immersion, range of official roadside elements of the Tour have been added (kilometre arches, banners, etc.).